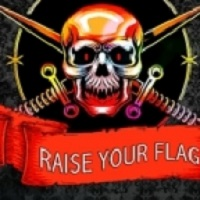 AXIS Five Selected To Headline Smith Mountain Lake Labor Day Weekend 9/3/2022
"Yea... we're totally gonna ROCK THIS!"
The boys of AXIS Five want to thank the Crazy Horse and Los Amigos Bar & Grill at Smith Mountain Lake, Virginia for inviting them to headline for their annual Labor Day Celebration on Saturday, September 3rd starting at 3pm. If you have never been to this event, it is one of the largest on the water - an INSANE number of boats and people. Spectacles abound! We will be playing a mixture of new and old rock songs you know as well as selected songs from our four albums. We are so excited to be featuring several new songs from our newest album, SPECTACLES. The festivities run through the day - and at 6pm, AXIS Five will hit the stage running!